Client Registration
Submitting your diamonds or jewels
Our online KYC client registration makes it easy for you to register as a client and submit your diamonds and jewels.
HRD CO-BRANDING PROGRAMME
If you are a diamond seller or retailer who wishes to personalize your grading reportS, The HRD Tailored Grading Programme offers endless possibilities when it comes to co-branding. We liste the most popular options below, and we are always happy to discuss any new ideas you might have.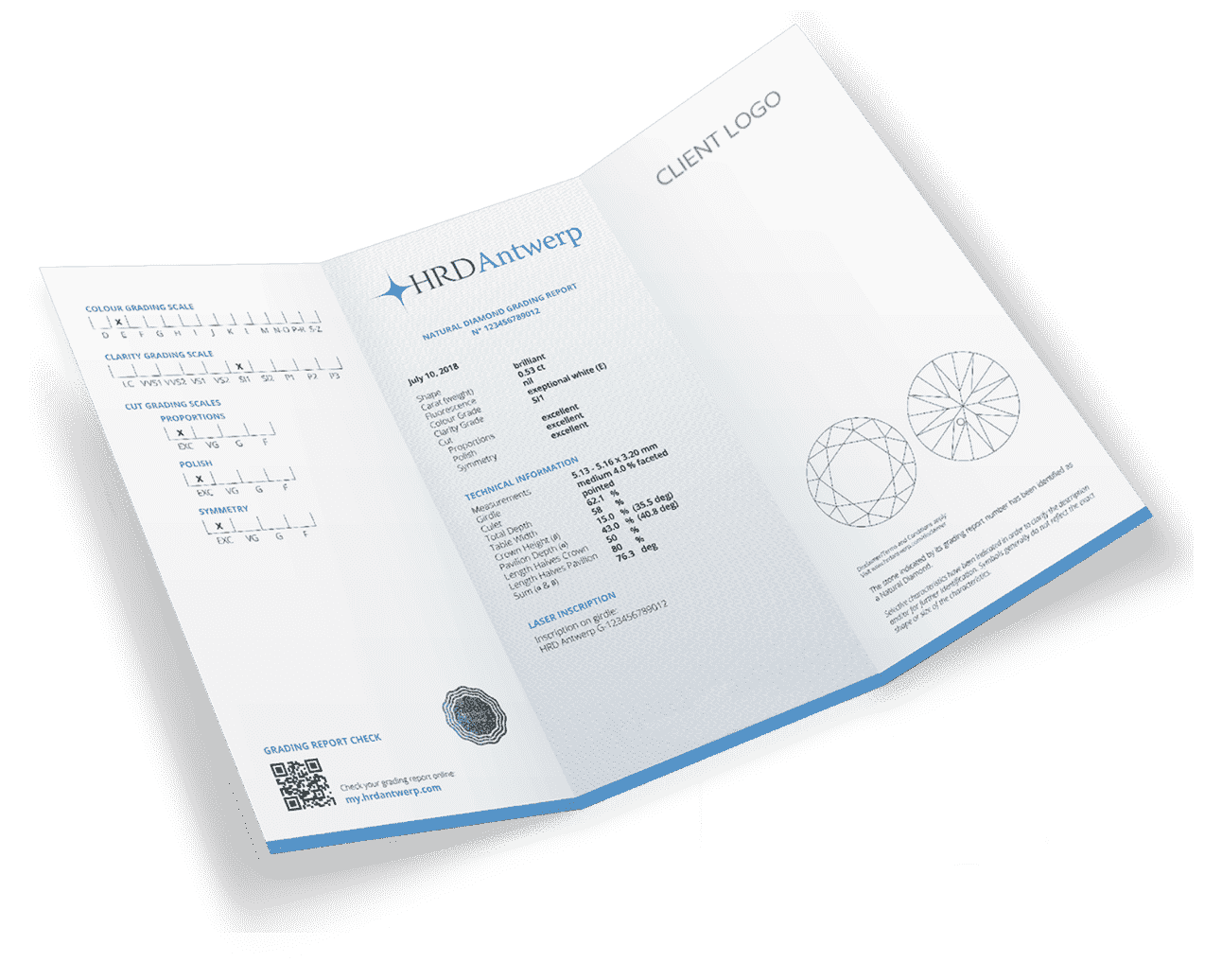 1

A PERSONALIZED LOGO

All of our diamond grading reports can be personalised with a logo of your choice.

1

A SPECIFIC DIAMOND DRAWING

A custom diamond drawing can be implemented on the grading report in accordance with your specific shape

1

A SPECIFIC SHAPE NAME

A specific shape name can be shown on the grading report, which refers to shapes that are registered or patented.
For more information about necessary registration documents and licenses, please contact the lab location where you have registered.